My life has changed significantly in the past year and a half. There have been a lot of ups and downs. A lot of crying and laughing. I have traveled all over. I have met tons of different types of people. The biggest thing that has changed for me in this time though is my mindset and purpose in life. As wild as this past year has been, I have developed a few habits that have completely changed my life for the better. Below are a few lifestyle improvements that I know have made me become a better person for both myself and others.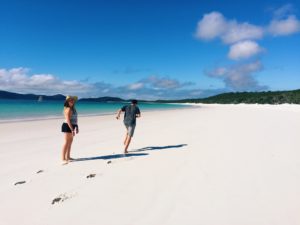 Get Moving, Everyday
The first thing I have implemented into my lifestyle is consistent physical activity! I have experimented with a lot of different kinds of fitness routines and classes. I have a few go-to's now such as hot yoga, pilates, and HIIT workouts. If I have the ability to, I actually really love to exercise by hiking, swimming, or just being outside. No matter what, I try my best to get my heart rate up at least 30 minutes every day. Total GAME CHANGER! I know when I get moving in the morning that my whole entire day is improved significantly.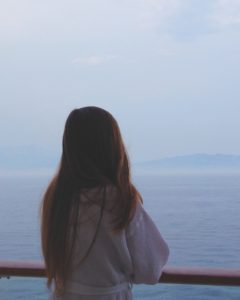 Develop a Morning Routine
I've talked about my morning routine quite a bit on here. It is absolutely the biggest change I made to my life and I know for sure that it has truly impacted me for the better. It's amazing how clear I got in life when I started making it a priority to start my morning with "me time". It especially changed when I started meditating and focusing on gratitude. I also have a whole life vision that I read which honestly gets me so amped for the day and for my future. Whether I wake up at 6am or at 10am, I really try to take at least a few minutes to myself to get clear and focused.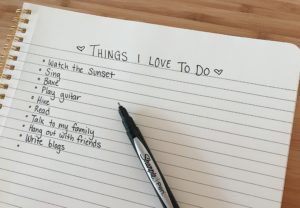 Take in the Good
In life, I feel like it is so easy to get lost in all of the things that you don't have or all of the things that are you feel like are wrong for you. It's so easy to see what you are lacking and what is standing between you and what you want. The truth is that it is just as easy to take in all of the things that are going right for you. It's just a change in focus and mindset. So I try my absolute best to see my life for what it truly is. Amaazinggg! Whenever I start focusing on wanting my work shift to be over or getting annoyed at someone while driving, I try to catch myself and focus on all of the awesome things I have going for me. When I see the huge distance between myself and the goal I set, I try my absolute hardest to get excited and focused on the fact I can do it. This has made me more excited about life and more grateful for what I have now which truly is a lot.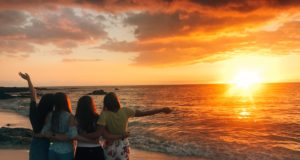 Communicate & Talk to Others
I never realized how important communicating and being around people was until I completely isolated myself my first year in college (I am going to be talking about that in a post a little later on). I was really depressed, so I would always want to be alone when in reality the best thing I could've done for myself is talk it out with someone! I have so many amazing, phenomenal, beautiful people in my life and it's really important for me to stay connected with them. It's good for my soul! Even when I am out and about, I love to talk to people at the grocery store or my Uber drivers. Communicating and connecting with others is so important. Having someone you can go to or a group of amazing friends has the ability to completely improve your life!
These aren't the only positive habits I integrated into my life but they are some of the most important. It amazes me how much tweaking one little thing in can create a ripple effect in your own well-being. I hope that you choose to create habits in your life that are fulfilling and help you grow! Thank you for reading! xoxo