Traveling has always been very high on my list of values in life. I love seeing new places and watching how things are so different and yet the same in locations all over the world. Thankfully, in my life I have been blessed to already visit some amazing places. Being given this gift from such a young age has instilled this sense of adventure and wonder inside me that is always looking for more. To learn more. To experience more.
Below are a few places that I have been longing to go to for different reasons. The world is such a beautiful and diverse place that I cannot wait to explore more of throughout my life.
NORWAY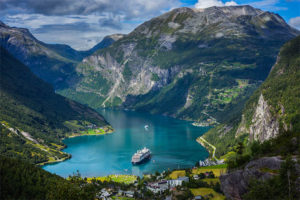 The first spot on my list is Norway. My great grandmother actually came from Norway to the US when she was a young girl and amazingly we still have a ton of distant relatives that live there. Our families are still able to stay connected (thank you Facebook!) which makes going there a must! Norway is a healthy, lively, happy country from what I've heard through cousins. It has endless amounts of beautiful nature to explore, museums, and apparently some really good food too. This is a trip I hope to take very soon to be able to see the country but also learn more about my family lineage and how I came to be!
IRELAND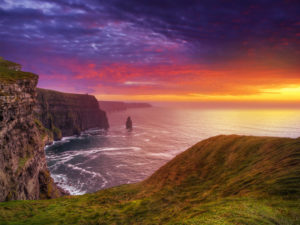 For some reason, Ireland has always been towards the top of my travel list and I honestly can't completely explain why. It truly might have something to do with the movie P.S I Love You but I think that it actually has more to do with the scenery of Ireland. In pictures, I have always found the endless green hills and flowers to be breathtaking. Between the castles, Cliffs of Moher, and Guinness, I don't see any reason why I wouldn't want to go! I've also heard that Ireland is a pretty safe place for those looking at traveling solo. So who knows, maybe there is a backpacking trip in my future…
AUSTIN, TEXAS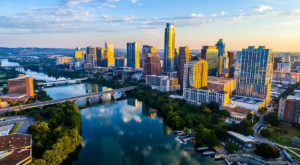 Okay, I know. Some of you might think it's odd choice to put on my list but I am OBSESSED with the idea of Texas. I pretty much listen to country music 24/7 and Austin is one of the places to be for music right now. There are a ton of different festivals throughout the year from SXSW to Austin City Limits. You can party in the city or hang by the lake. I feel like it would be a fun week long trip in the summer to visit Lake Austin and explore the music scene. I don't know man, the idea of line dancing and cowboy boots has always seemed like a blast to me.
KAUAʻI, HAWAIʻI
I grew up on the Big Island of Hawaiʻi and Kauaʻi has always been somewhere I wanted to island hop with my friends. It has always seemed so incredibly magical with the beautiful blue water and constant rainbows. The Nāpali coast looks like something straight out of a dream and Hanalei seems like an amazing place to relax and spend the day surrounded by good people. Of course, there is also amazing food from poke to shave ice! Who knows, maybe I'll just swing by the next time I'm on my way home!
BALI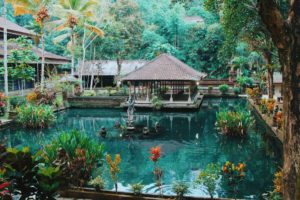 I feel like I have always associated Bali as a place that you go to when you need to reflect and realign. I have read so many wonderful articles of people going on retreats and coming back with a whole new perspective or purpose in life. It seems like another magical place in this world with beautiful people and an amazing energy. Visiting Uluwatu in Bali seems like an amazing place to lay on the beach and watch the waves. I would love to go on a retreat here that really gave me the space and time to reflect and work on myself!
So there is a little of my travel wish list! I would love to hear about any places you have on yours, I am always looking to explore:)