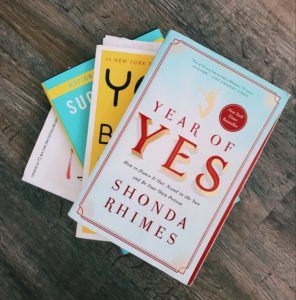 To say I love books would be an understatement. I am a complete and avid book reader. I devour them. I finish them in one sitting. I absolutely love the concept that in a short amount of time I can learn what someone has spent a good portion of their life refining.
I first started exploring "self help" and life improvement books about two years ago and since then always have a few in a stack in my bedroom. I truly believe that some books have the power to change your whole outlook on life. I say this because it has completely and absolutely happened to me.
Below I am sharing a few of my favorite from this genre for anyone that is interested. These are the books that I would recommend to any of my own friends or family. These were total game changers for me! I hope that if you decide to read any that they are for you too!
The Compound Effect by Darren Hardy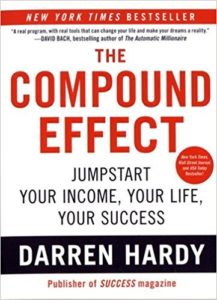 The concept of this book completely blew me away once I wrapped my head around it. It is so complex yet so utterly simple. Essentially the idea is every single action and choice you make is working towards something, good or bad. Every little thing you do matters in some way both next month and in ten years. Darren's writing is quite easy to understand and is so accurate in the importance of the information. The book helps you learn about this constant compounding effect and helps by giving you tools on how to use it to your own advantage in life.
You Are a Badass by Jen Sincero
Okay, this is probably my absolute favorite book ever! This book came into my life at a very crucial time and helped me learn so much about myself. I have read this thing cover to cover multiple times. Jen is absolutely hilarious and writes in a way that makes you feel like you are talking to a best friend. She shares hilarious stories to explain these huge and beautiful concepts. She calls you out on your B.S. by explaining her own moments of half-assing things. It is the perfect starter book if you want to begin re-designing your life and mindset. I am so incredibly thankful for this book and the wide variety of things it has taught me. You will finish the book feeling empowered and a badass.
The Miracle Morning by Hal Elrod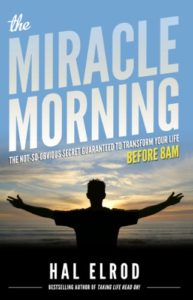 This one can be a hit or a miss for different people! The whole concept is about getting up an hour earlier than you usually do to go through a morning ritual that helps prime and prepare you for your day. I love being up in the morning but I am NOT a natural morning person that wakes up at 6am with a smile on their face. It is a struggle for me not to hit the snooze button over and over again. I do know that if I get up earlier and cover a few of the bases that Hal talks about in this book that I truly do feel healthier and happier throughout the day. The whole book is really cool because Hal also talks about the difficulties  he has overcome in his life and how his "Miracle Morning" routine came to be. I don't follow his routine exactly but I did incorporate his methods and philosophies into creating my own. It truly is worth the challenge!
The Law of Attraction by Michael J. Losier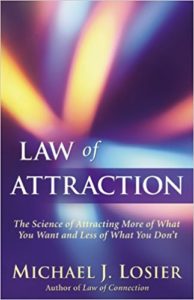 The law of attraction is the idea that you are always sending out vibrational energy and basically what you send out is sent back to you. I know a lot of you are probably thinking thoughts like  "but I didn't ask for this to happen" or "I am always nice to people so why are they rude to me?". I had thought like these too when I first started reading.What I found so interesting about this version is that all of these rebuttals actually end up getting discussed. The whole theory surrounding the law of attraction is not brand new and this is definitely not the only book out there about the topic. The difference with Michael's version is that he gives examples and exercises of ways to put it to use. He writes about these huge concepts in a way that is really easy to understand and explains how you could be sending off negative energy even when you think you have a positive mindset.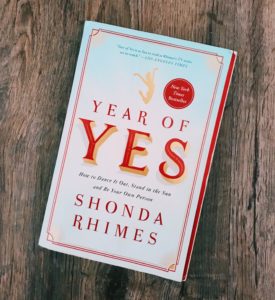 Shonda Rhimes knows how to write and she will tell you that many times throughout this book. She knows how to tell amazing and phenomenal stories. As the writer of shows like Grey's Anatomy and Scandal (two of my absolute favorites), you would assume she was pretty freaking talented. As good as she is a writer, she was lacking in other parts of her life. After an interaction with her sister, she decides to challenge herself to a year of saying yes. Her stories are eloquent, raw, honest, and sometimes a little star-studded. Being able to read and understand the changes she undertook throughout the book was eye-opening. It truly hit home for me to evaluate what ways I was holding back in my own life. This book is absolutely outstanding because it is not someone telling you about how to fix your life. This story is about someone changing their own life and giving you the tools she used so that you can do it too.
There you have it, all of my absolute favorite books in self development so far! These books hold so much wisdom and knowledge. Read them slow, absorb them, and really challenge yourself to use any of the lessons that you believe in!
If you have any "must-reads" you feel should be on this list, I would love to hear about them below!